What should you look for while treating hyperpigmentation?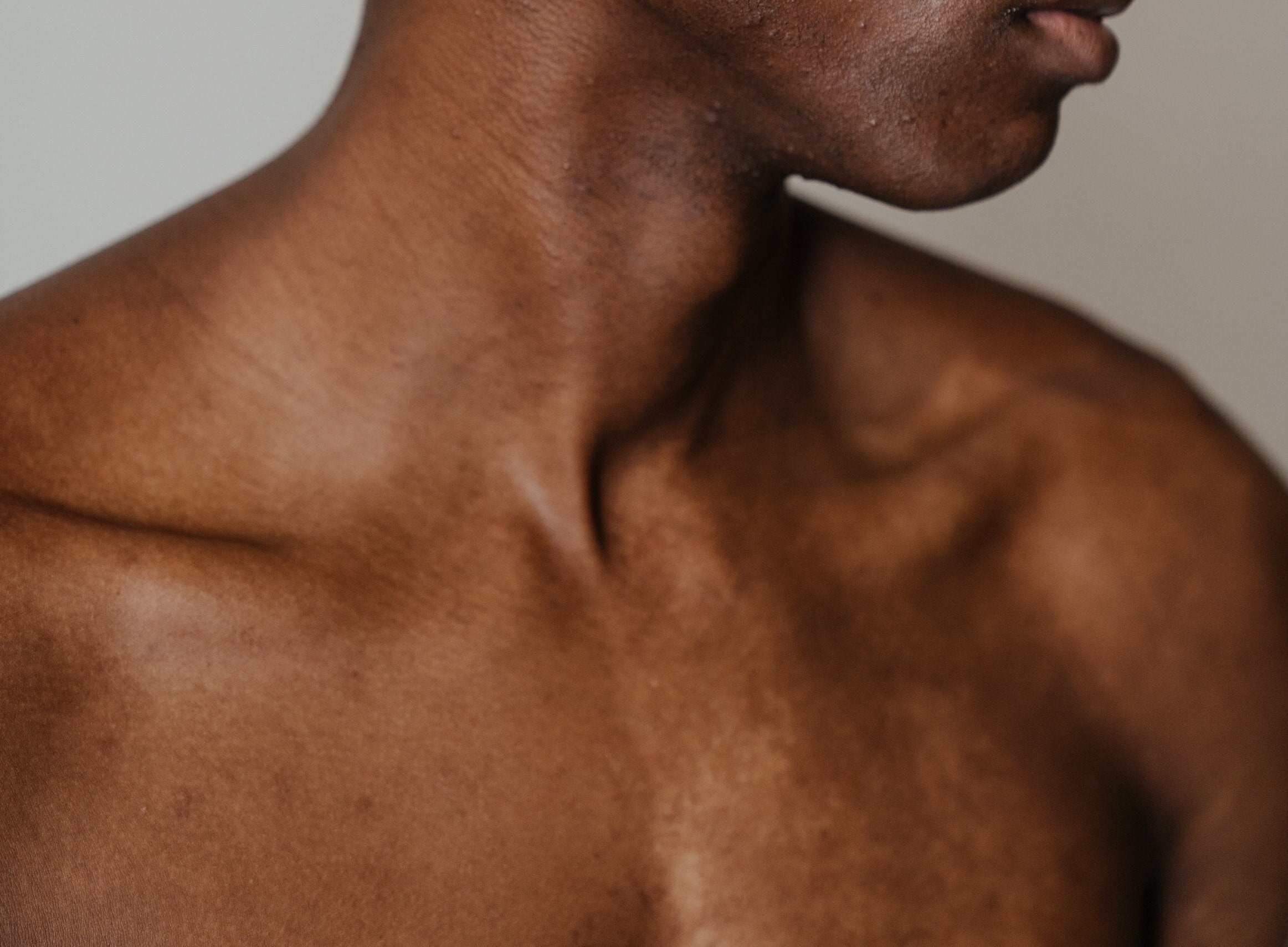 It's quite a pain to see those stubborn marks resting on your skin when all you want is healthy, glowing and flawless skin. While its upsetting, we've got to make a good action plan to fight them. We're going to pitch in to make it simpler for you by giving you all the deets that you need before picking up your next skincare product to address hyperpigmentation. Let's start with what are its causes and types-
1.What are the types of hyperpigmentation?
Let's first begin with understanding hyperpigmentation. It's when your skin has increased pigmentation in certain patches or distributed in spots. It could also occur on the whole body. Some common types of hyperpigmentation are-
Post-inflammatory hyperpigmentation (PIH): PIH is formed due to injury that may have led to inflammation. So the body sends those brown little pigmented substances called melanin to protect the skin from UV rays as injured skin can be damaged further easily. Typically acne leads to PIH as acne marks if they are popped or were bigger in size.

Melasma: When your body goes through hormonal changes, it leads to the darkening of the skin around certain parts of the body. Typically during pregnancy and even puberty, and menstrual cycles, you might find hyperpigmentation commonly around the stomach, mouth, chin, nose, etc.

Age spots/Sunspots: These usually occur when your skin is exposed to harmful sun rays which leads to inflammation. To prevent damage to your skin cells' DNA and avoid cancerous growth, your body will produce melanin. This usually happens when your skin has a weak barrier and where the sun can hit your skin easily. It can look like freckles or big spots.
 While these are some common reasons, hyperpigmentation can also occur due to certain medications. Whatever the trigger is, we can vouch for how annoying they are. It could be pretty upsetting and can take a toll on one's mental health. This is why we must aim to prevent them.
 2.How to prevent hyperpigmentation?
Pretty simple, actually. All you need to do is focus on these aspects-
Healthy skin barrier. For this you need to exfoliate and moisturise your skin well.

Sunscreen every single day and reapplication of it after every few hours. We just cannot stretch on how you must touch sunscreen every AM, even if you're staying indoors, to protect your skin from turning into an utter mess.
We'd say you must check out our sunscreen Sunny Side Up that has SPF 35 and PA +++ which is perfect for Indian skin tone that tans easily. Did we mention that it has zero white cast and blends like a dream. Merry Christmas to your skin!
Physical blocks like hat, scarf, umbrella, etc while stepping out in the sun.
One important note is one often forgets to do these simple preventive acts while trying to treat the existing pigmented patches and spots. That is exactly where we go wrong. No treatment will work till the time you protect your skin too. This goes for the treatment of all your skin concern and that is why we love love love sunscreen (Specifically 'Sunny Side Up')!
 3. How to treat hyperpigmentation?
A pinch of patience and a lot of loving your flaws will come in handy while treating hyperpigmentation. Here's what you need to focus on-
Skin cell regeneration

Soothing

Hydration

Moisture

Brightening
To get you all of this and more, we've created a monster that perfectly fights with the pigmentation to brighten the skin and create a smooth, even-toned skin. Our Light it up mist is made to be easy to use on any pigmented region. Let us tell you how we've married Bakuchiol and Retinol Liposomes to enhance the effect of Retinol and promote skin regeneration at a quicker rate. Not just that, it also helps in lightening stubborn dark spots and pigmentation. Don't believe us? Here's a research-based article stating how liposomal structure and Bakuchiol, both helps in enhancing the results and improving Retinol's stability. We've also added Mulberry extract which is an effective skin lightening agent. And just if you're wondering, what about moisturisation, our mist also has Vitamin E, Olive, Argan, Squalane, Safflower oil. Use it religiously twice a day and see its magic work over time. It just takes a couple of spritz everyday to brighten your pigmented skin. That brings us to our next question!
 4.How long does it take to treat them?
Hyperpigmentation can ideally take anything between three months to two-three years to completely fade away. However, with our mist you can speed up with process. You will see lightening of the pigmentation and over a period of time, you will find your natural bright skin tone glowing up. Don't expect miracles because skincare is not a cosmetic procedure but rather a way to love your skin and fasten up the repair of the skin concern. Invest in your skin now and see how the treatment fastens!
Written by Divya Salvi
Leave a comment