News: Pimples can go without leaving a mark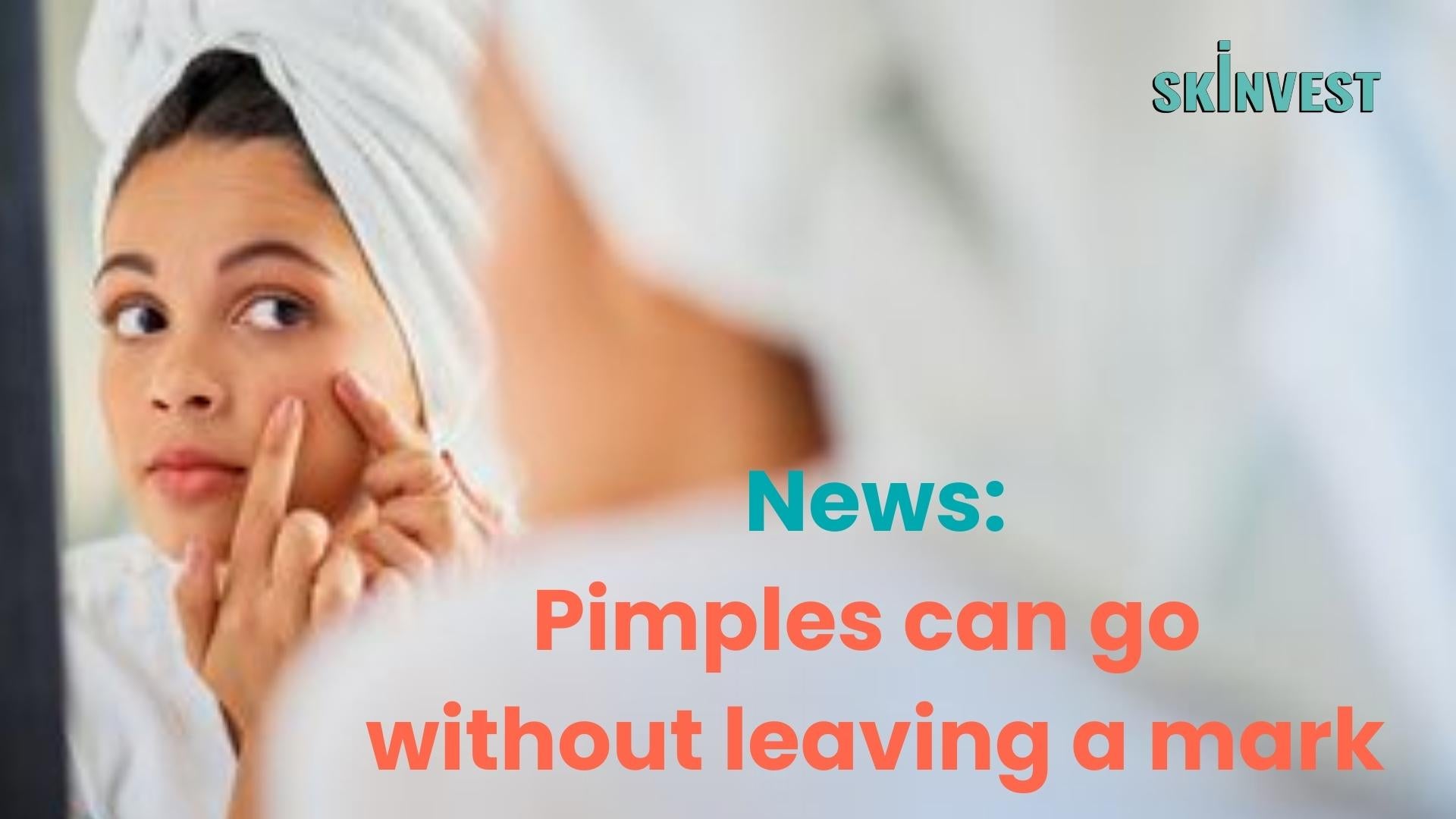 Has acne/pimples ever made you want to cry? It can be tough especially when it leaves a mark. We all wish we knew how to deal with them more effectively so that it doesn't scar our mind and skin. If the acne is deep-rooted in your skin then you will need a dermatologist to treat it but for small and painless acne, you can read here about what can your routine look like. Healing is a long journey so for better, don't rush or be anxious with acne and acne marks!
1.What are the types of pimples and how can they be treated?
You read it right. There are types of pimples and they are either blackheads, whiteheads, zits, pustules, nodules, or cysts. They all need to be treated differently.
For blackheads and whiteheads, a low concentration of Salicylic acid can do wonders along with a gentle cleanser.
For pustules, you need to be gentle and patient. Pustules are recognised when you have the boil rising on your skin due to pus-filled inside. You can treat it by using a gentle face wash that has Salicylic acid. This will take care of and end the growth of bacteria in your pores. Along with this, you can use a soothing moisturiser that can help you maintain the skin barrier and provide relief.
Nodules and Cysts are deep-rooted. Nodules are high-inflamed nodes that are in the skin which is why they're hard to burst. They need the right treatment method from a dermatologist. They appear red and form a small bump but you won't be able to feel the head rising on the surface if it is a nodule. Cysts, on the other hand, can be spotted on the surface. They do arise from deep within the skin and that is why both cysts and nodules are painful. These are also the type of acne that usually leave a mark even if you don't try to pop it. It can take a mental toll and hence, to treat them, a dermatologist is a right option instead of the internet.
There are multiple methods to treat acne and there is a high chance that most of the treatment methods will work but not all can help to erase that pimple without it leaving a mark. What could be the correct method to achieve that?
2.How to treat a pimple without it marking your skin?
While we talk about treating a pimple, we must note that self-treatment for acne is advisable only when the acne is mild or moderate. The time it starts to hurt emotionally and physically, you must reach out to a dermatologist. For mild or moderate acne, you must look at three factors while treating acne: soothing, protecting, and strengthening the barrier. Here's what your routine can look like:
Step 1: Cleanse with a gentle cleanser. If you have zits or small pustules then you can use a face wash that contains Salicylic acid to treat them. If your skin is inflamed aka. A lot of redness, then you can pick a gentle cleanser.
Step 2: Use a soothing toner or essence. You can pick something within the range of Aloe Vera, Rosewater, Snail Mucin, Cucumber Extracts, etc. The reason why a pimple leaves a mark is that your skin is inflamed so if you want to eliminate the possibility of an acne mark then you must soothe the acne every now and then. We recommend spritzing such toners or essence twice to thrice a day.
Step 3: Use a healing cream. Healing ingredients like Berry Extracts, Centella Asiatica, Vitamin C, etc. They are loaded with antioxidants which can fight oxidative stress and improve the healing journey of your skin. We recommend using this at night as well since at night your body is in the healing process and such creams can help you repair effectively.
Step 4: Sunscreen. If we had to tell you what must you take with you everywhere, it is sunscreen. Simply because it can protect your skin. For someone who has acne, sunscreen may seem like it would add on to make your pimple red and angry but if you pick a non-greasy formula then your skin is happy. And you're just in luck because we've spent years creating Sunny side up which has Niacinamide and tomato extract to brighten your skin and fight oxidative stress while zinc oxide can fight UV rays. It has SPF 35 and PA++++. In case, you're confused about what SPF and PA mean, refer to this blog.
To all you poppers, please note that if you do all of this and also try to touch and pop your pimples, you will land up with acne marks. See you on the other side where acne is treated without leaving any marks!
Leave a comment