What can a serum of 27 actives do to your skin?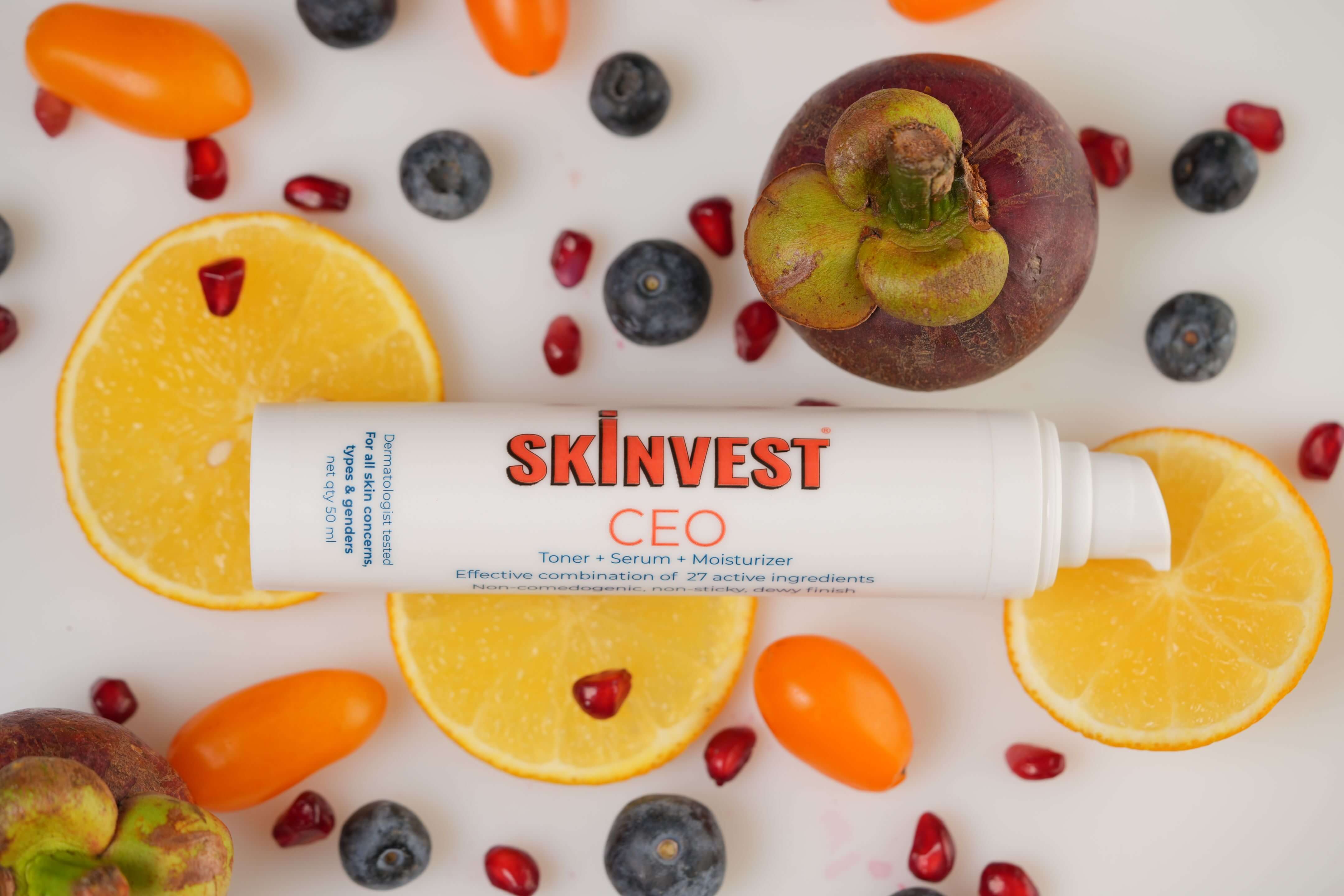 Have you always wondered if multi-active formulated skincare products are a boon or a curse to your skin? Well, you're at the right place. We are going to help you decode why some actives are good when paired together and which product you can pick!
 1.What is the right way to pair active ingredients?
The right way to pair active ingredients is by knowing the action mode and matching its pH. To break it down further, let us give an example of a combination. One of the most incorrect combinations of actives would be using Retinol with Vitamin C. While Retinol works on increasing cell turnover, Vitamin C works on brightening and the pH that it both works at are very different. Retinol works at a pH between 5.0 to 6.0 where Vitamin C works at a pH of 4.4 or lower. Clearly not a match!
 2.Which is the combination of actives that you need for glowing skin?
Now that you know that the skincare combination of actives has to be made carefully, you do know that we master ensuring that all our hustlers out there don't suffer one bit when it comes to picking up a new product. Hence, we created CEO. It's a multifunctional, potent juice made out of 27 actives and with it, you can skip moisturizer and toner because CEO covers it all. Right after you cleanse, apply this glow potion and cover it with sunscreen. Some of the most common skin concerns like uneven skin tone, blemishes, dryness, dullness, redness, and damaged skin barrier can all be solved by CEO. Ask us how?
The powerful and carefully crafted blend of 27 actives can single-handedly deliver results beyond the bare minimum expectations. In a study that we conducted, 96% of the users experienced youthful and glowing skin. Crazy, right? If you're a newbie then you know what your first serum would be and we promise you won't regret it! You may wonder why 27 actives! Let's quickly understand how each of the actives plays a key role in delivering a 3-in-1 effect of Moisturiser-Toner-Serum:
Niacinamide, Azelaic Acid, Alpha Arbutin, Tranexamic Acid, 3-O-Ethyl Ascorbic Acid (Vit C), Viti Vinifera (Grape) Seed Extract, Ananas Sativus (Pineapple) Fruit Extract, Glycolic Acid- These ingredients are going to help you achieve that glowing and brighter skin tone.
Often citrus-y ingredients end up drying your skin but not with the CEO. We knew we had to put extra effort to make the formulation very rich, plumping and moisturising. Here are the ingredients which will give you supply and plump skin: Squalane, DLPanthenol, Sodium Hyaluronate, Chamomile Recutita (Chamomile) Extract, Cannabis Sativa (Hemp) Seed Oil, Saccharide Isomerate, Tocopheryl Acetate (Vit E), Ceramide NP, Ceramide AP, Ceramide EOP.
CEO, like a boss, also goes beyond to deliver your skin a layer of antioxidants which can fight the free radicals to prevent fine lines. To do so, we selected these ingredients- Withania Somnifera (Ashwagandha) Root Extract, Euterpe Oleracea (Acai) Fruit Extract, and Curcuma Longa (Turmeric) Root Extract.
Talking of fine lines, don't we all want to look younger than we are? It's not wrong to aim to maintain or aim for a youthful glow and that is exactly what the concoction of peptides and collagen can do. Hence, we included Tripeptide-1, Hexapeptide-9, Palmitoyl Tripeptide-5, Palmitoyl Pentapeptide-4, Palmitoyl Tetrapeptide-7, Collagen in CEO.
Lastly, nothing can work on your skin for long-term results if you don't have a strong skin barrier. And we take skin barrier very seriously at Skinvest. To support your skin barrier, we chose probiotics like Lactobacillus
Ferment Lysate, Bifida Ferment Lysate, Adenosine, and healing botanicals like Centella Asiatica (Gotu Kola) Extract, Allantoin, Citrullus Lanatus (Watermelon) Fruit Extract.
 If you're not sure of what your next skin salvation would be then we'd say CEO is going to be a serious game-changer for you!
Leave a comment