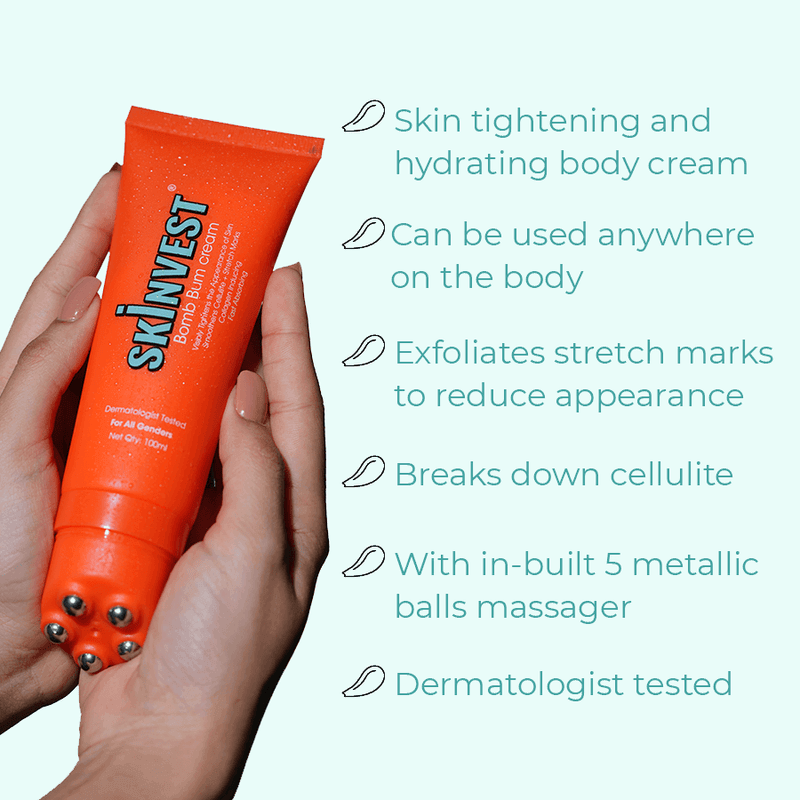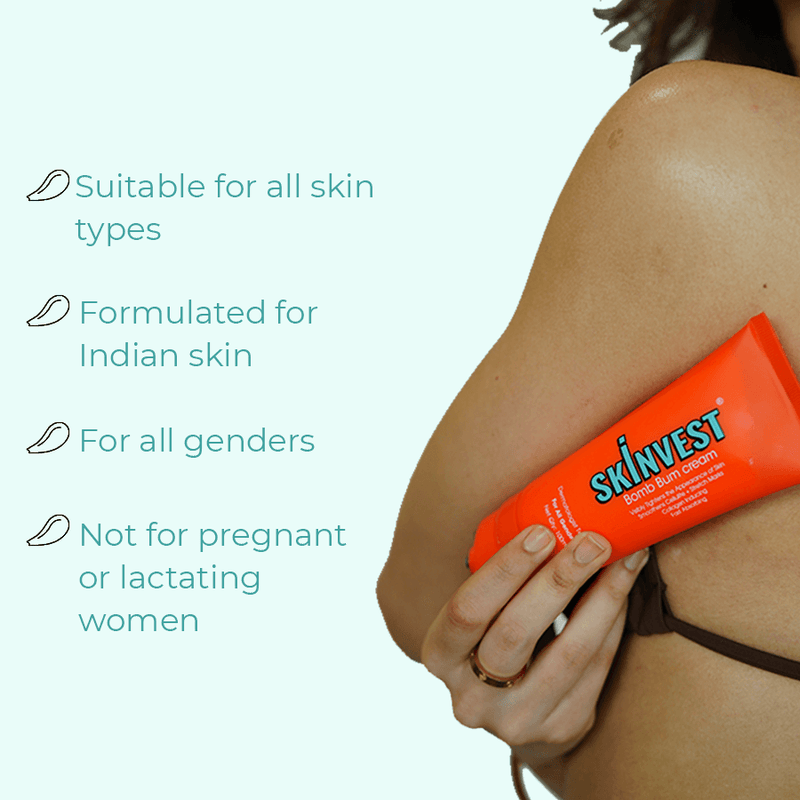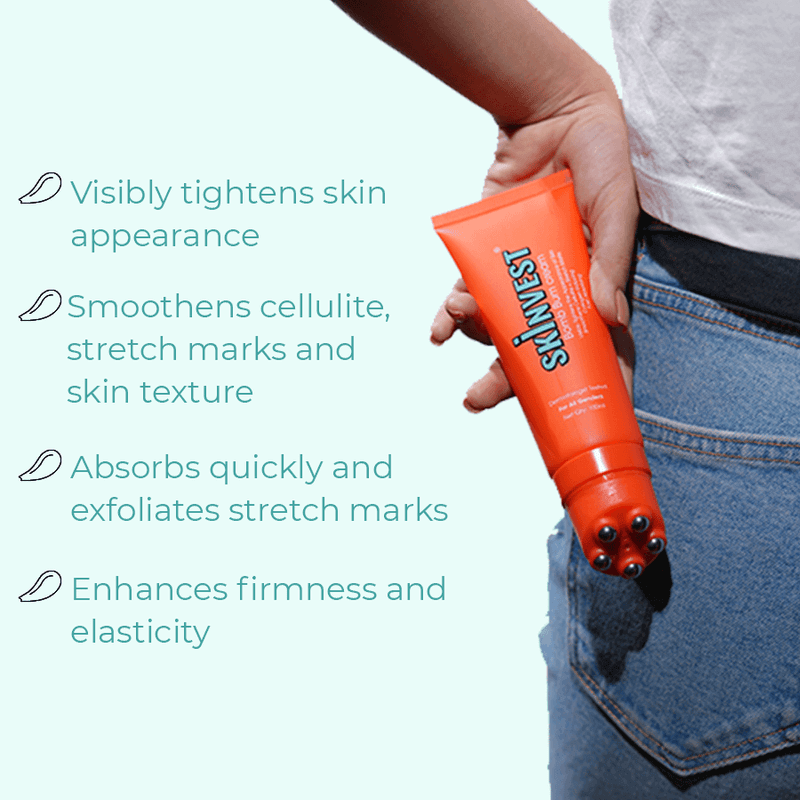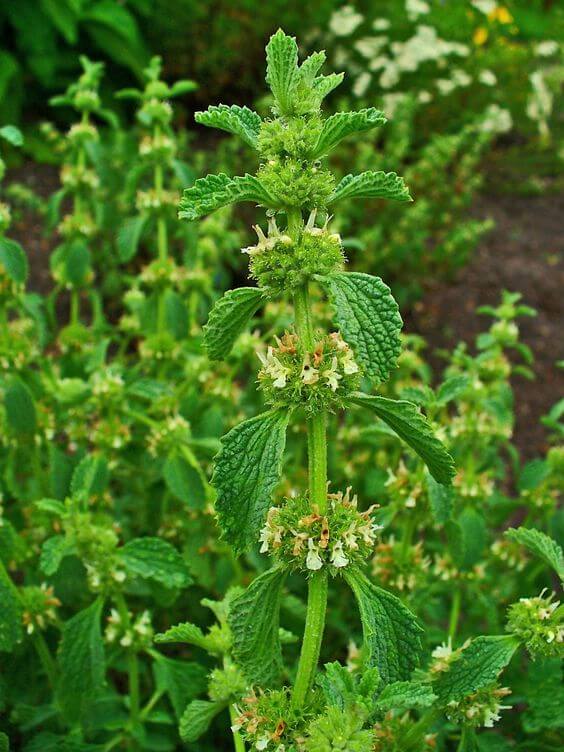 Palmitoyl Tripeptide-5 & Marrubium Vulgare Extract & Sodium Benzoate & Potassium Sorbate
Protects the skin structure from new stretch marks, and activates the repair process by stimulating the synthesis of collagen and by reducing skin inflammation.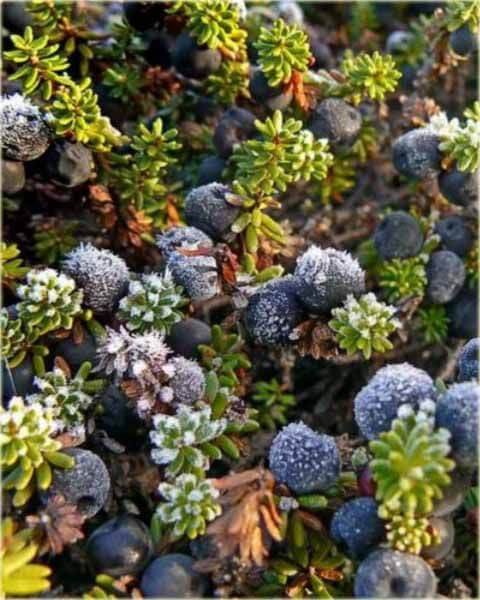 Empetrum Nigrum Fruit Juice
An anti-aging bodyguard that is a fresh black crowberry (Empetrum nigrum) juice high in flavonoids and anthocyans. It is obtained by cold pressing in a non-denaturing condition and stabilized by vegetal glycerin. It is used for the prevention of dermal fiber degradation and takes action against definitive stretch marks. It increases skin tonicity and helps with the improvement of microcirculation and protection of peripheral vascularisation.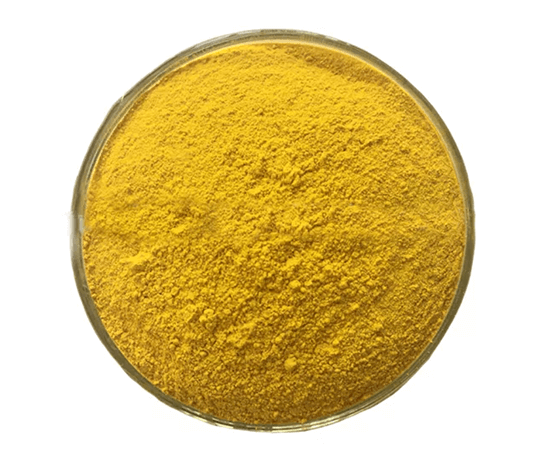 Propanediol, Fisetin, Raspberry Ketone
Multi-active ingredient that works in any situation against cellulite. Combination of two extremely pure active ingredients from natural origin, which coordinately counteract localized fat. 24 hours anti-cellulite action. Reduces cellulite in any circumstance: resting, during exercise or stress and after eating. Centimeter reduction up to 1 cm. Improves "orange skin" appearance and elasticity. Paraben free.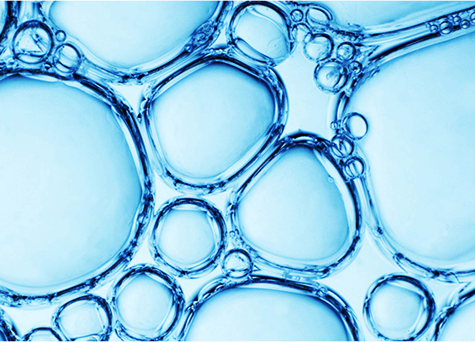 Sodium Hyaluronate
Sodium Hyaluronate aids in wrinkle reduction through its hydration superpowers, keeping skin more supple and less likely to form deep set wrinkles. It distributes hydration evenly throughout the skin, feeding both the upper and lower layers, and blocking water loss.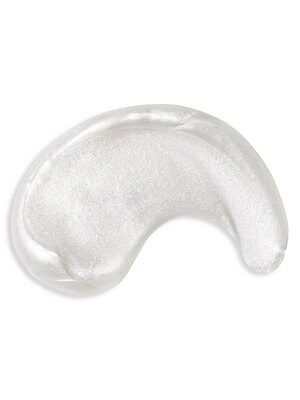 Siloxanetriol Alginate
Siloxanetriol Alginate Acts as a slimming, anti-cellulite, anti-puff, anti-aging, firming and regenerative (repairing) agent. It is a silanol, derivative of organic silicon and contains caffeine and mannuronic acid as radicals. It offers soothing, hydration, softness, density, elasticity and skin protection.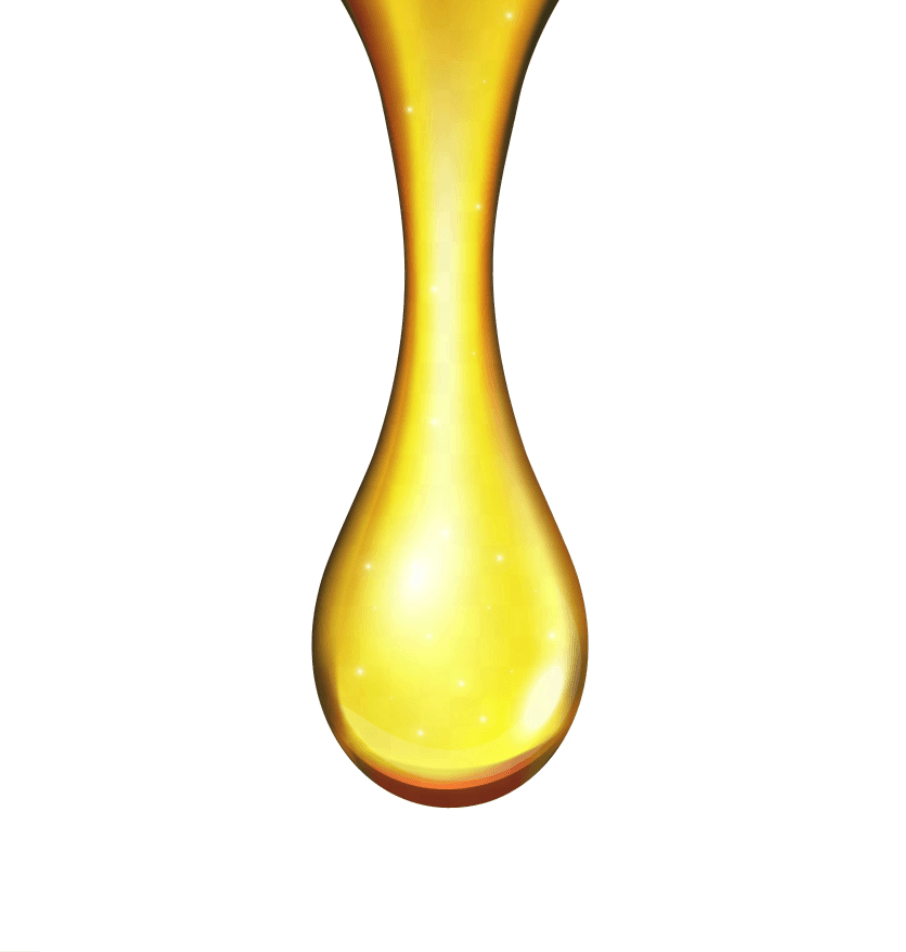 Vitamin E Acetate
Tocopheryl acetate is a form of vitamin E, an antioxidant, which helps fight free radical damage and promote skin healing to diminish signs of aging. It also provides moisture and strengthens skin's protective barrier to prevent moisture loss.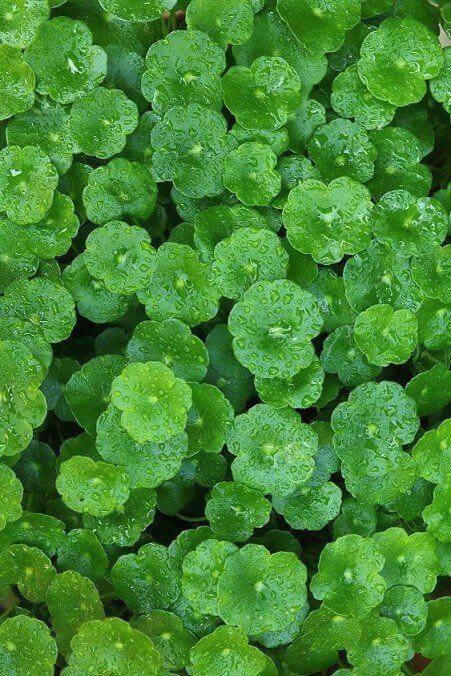 Centella Asiatica Extract
Centella asiatica helps in boosting the collagen, forestalling the presence of wrinkles, pigmentation and other ageing issues.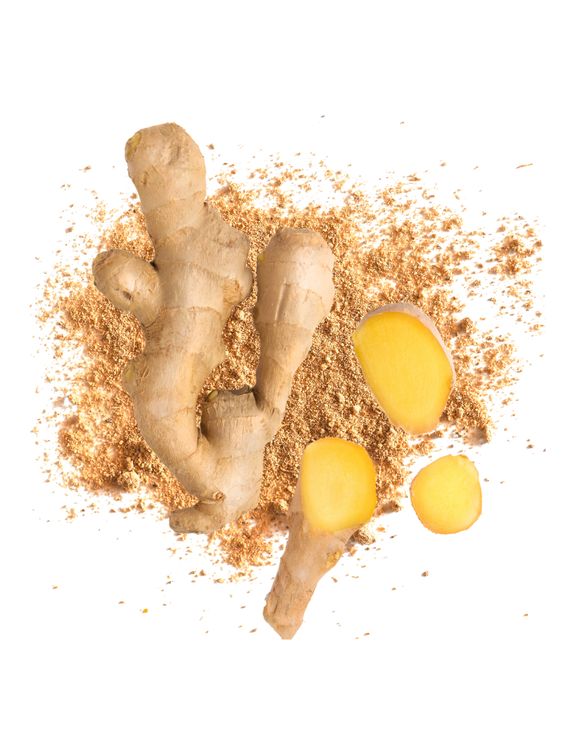 Zingiber Officinale Root Extract
Scientific studies have shown that topical ginger oil can reduce skin roughness, encouraging soft skin that is smooth to the touch. Ginger root extract also improves uneven skin tone, as its antioxidant properties help to fade dark spots and melasma.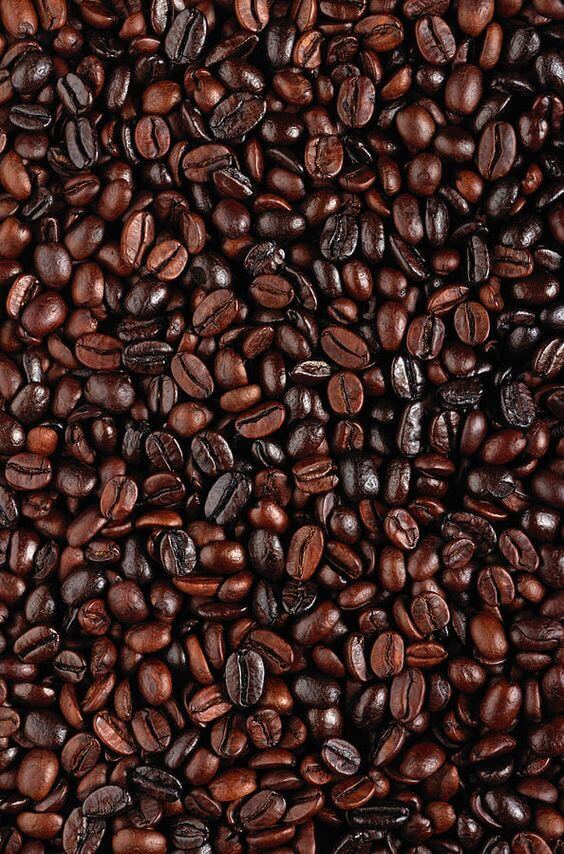 Caffeine
Caffeine is an antioxidant, which is known to protect skin from damage caused by free radicals — molecules that break down your collagen and cause fine lines, wrinkles and otherwise saggy, sallow skin.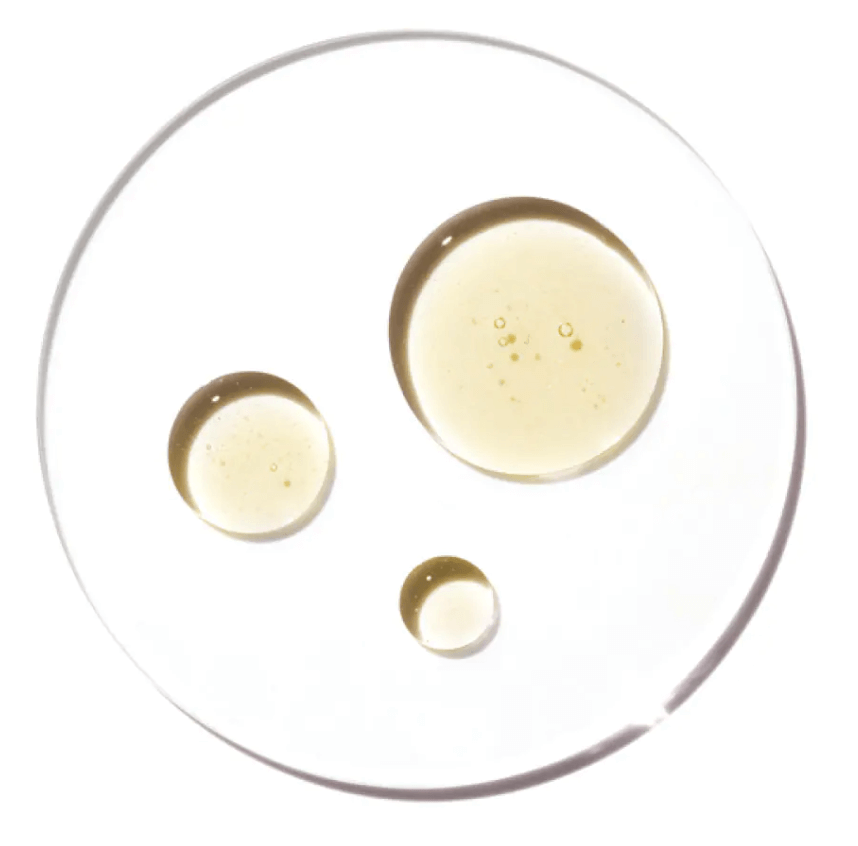 Retinol Liposomes
Vital for enhancing your skin health. It's a potent anti-aging ingredient that smooths out fine lines and wrinkles, increases skin thickness, protects DNA, and gives plump, smooth, and glowing skin. Liposomes are microscopic vesicles that contain an aqueous center with a phospholipid membrane.
Aqua, 1,3-Propanediol, Glycerin, Caprylic/Capric Triglyceride, Coco- Caprylate, C15-19 Alkane, Cetearyl Alcohol, Cetyl Alcohol, Stearic Acid, ButyrospermumParkii (Shea) Butter, Sorbitan Stearate, Cetearyl Glucoside, Empetrum Nigrum Fruit Juice, Theobroma Cacao (Cocoa) Butter, Mangifera Indica (Mango) Seed Butter, Hydroxyethyl Acrylate/Sodium AcryloyldimethylTaurate Copolymer, Isohexadecane, Polysorbate 60, Ethylhexylglycerin, Phenoxyethanol, C10-30 Alkyl Acrylate Crosspolymer, Sodium Hydroxide, Disodium EDTA, Xanthan Gum, Palmitoyl Tripeptide-5, Marrubium Vulgare Extract, Panthenol, Pantolactone, Sodium Benzoate, Potassium Sorbate, Fisetin, Raspberry Ketone, Cucumis Sativus (Cucumber) Fruit Extract, Siloxanetriol Alginate, Caffeine, Cocus Nucifera (Coconut) Oil, Tocopheryl Acetate, Centella Asiatica (Gotu Kola) Leaf Extract, Euterpe Oleracea (Acai) Fruit Extract, Sodium Cocoyl Amino Acid, Sarcosine, Potassium Aspartate, Magnesium, Dunaliella Salina Extract, Codium Tomentosum Extract, Zingiber Officinale (Ginger) Root Extract, Citrus Limon (Lemon) Peel Extract, Sodium Hyaluronate, Menthyl Lactate, PPG-26 – Buteth-26, PEG- 40 Hydrogenated Castor Oil, Mica, Retinol Liposomes, Moringa & jasmine.
x
Good Skin for the Win.